Rose Clay Face Mask
Regular price
Sale price
$15.00
Unit price
per
Sale
Sold out
Rose Clay Face Mask contains a amazing balance of ingredients to help draw out impurities and lightly exfoliate your skin. This Mask will replenish your skin with its moisturizing nutrients. Ideal for sensitive and acne prone skin. 
Rose Clay Used regularly, this mask will draw impurities and oils to the surface to be washed away, which will help reduce the appearance of oily skin and clogged pores. The exfoliating and polishing action gradually reduces the appearance of pores and puffiness.
Kaolin Clay used effectively to absorb oils and remove toxins without over-drying your skin, leaving it naturally polished and healthy. It nourishes the skin with its many trace minerals as it reduces fine lines and wrinkles with each use. 
Rosehip Seed oil  is full of vitamins, antioxidants and essential fatty acids that are known to correct dark spots and hydrate dry, itchy skin, all while reducing scars and fine lines.
Avocado oil is rich in fatty acids and is excellent for moisturizing the skin. In addition to vitamin E, avocado oil contains potassium, lecithin, and many other nutrients that can nourish and moisturize the skin.
Chamomile has antiseptic and anti-inflammatory abilities that help to decongest clogged pores, making chamomile one of the best herbal extracts for acne. It is also rich in flavonoids and antioxidants effective in protecting the skin against free radicals that cause aging. Among the other skin conditions that chamomile can help address are rosacea and eczema. It's also an all-natural bleaching agent and can help to naturally even your complexion. 
Rose Essential Oil hydrates dry skin, clear acne, reduce signs of aging, minimize the appearance of scars, and help with conditions such as eczema and rosacea.
How to Use: 
Apply to clean, dry skin. Gently massage onto face, allow it to sit for 10-15 minutes and rise with warm water. Use as often as needed. Recommend once a week for dry skin. 
Product: Net weight 4oz 
Sugar & T is handmade in small batches to ensure you receive a fresh product.
Shipping Information: all orders are processed within 1-3 business days and shipped via USPS. 
Share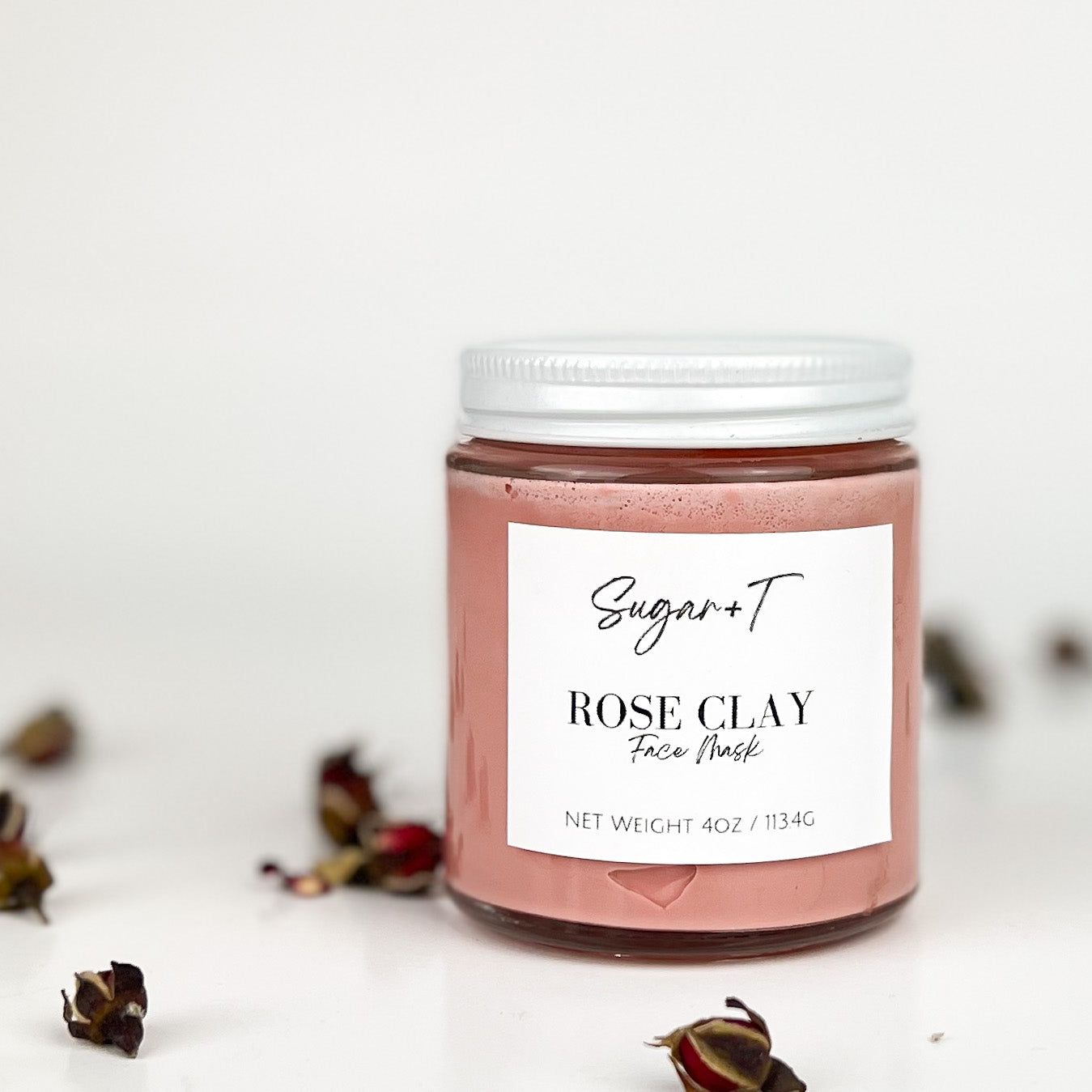 PRODUCT QUESTIONS
What size should I get?
Please refer to our size chart.
SHIPPING QUESTIONS
How long does shipping take?
Please allow 7-10 business days.
Where is this shipping from?