Amethyst
Regular price
Sale price
$7.00
Unit price
per
Sale
Sold out
Amethyst Crystal Meaning and Uses
The magic of amethyst crystal has been known for centuries. Here is a deep dive into a potent crystal ally to have by your side and one that people tend to encounter pretty early on in their journey with gemstones. With its unique history, healing properties, uses, and meanings, let's get deep with amethyst. 
Amethyst forms in clusters ranging in color from light purple to deep translucent violets with a milky white base. It has been used in jewelry, amulets, rituals, and spiritual practices in many parts of the world. This gemstone helps clear and align the chakras, enhances spiritual and divine connections, and acts as one of the best crystals for protection. 
It is also a very balancing stone that can bring harmony to a variety of experiences. It is associated with the upper chakras, the Crown and Third Eye, further demonstrating its effects on the mind. Here are some key amethyst themes: 
Divine connections

Spiritual awakenings

Aura protection

Releasing addictions

Soothes emotions

Calms nerves and mental body

Energetic cleansing and clearing

Support with intuition and psychic abilities 
Share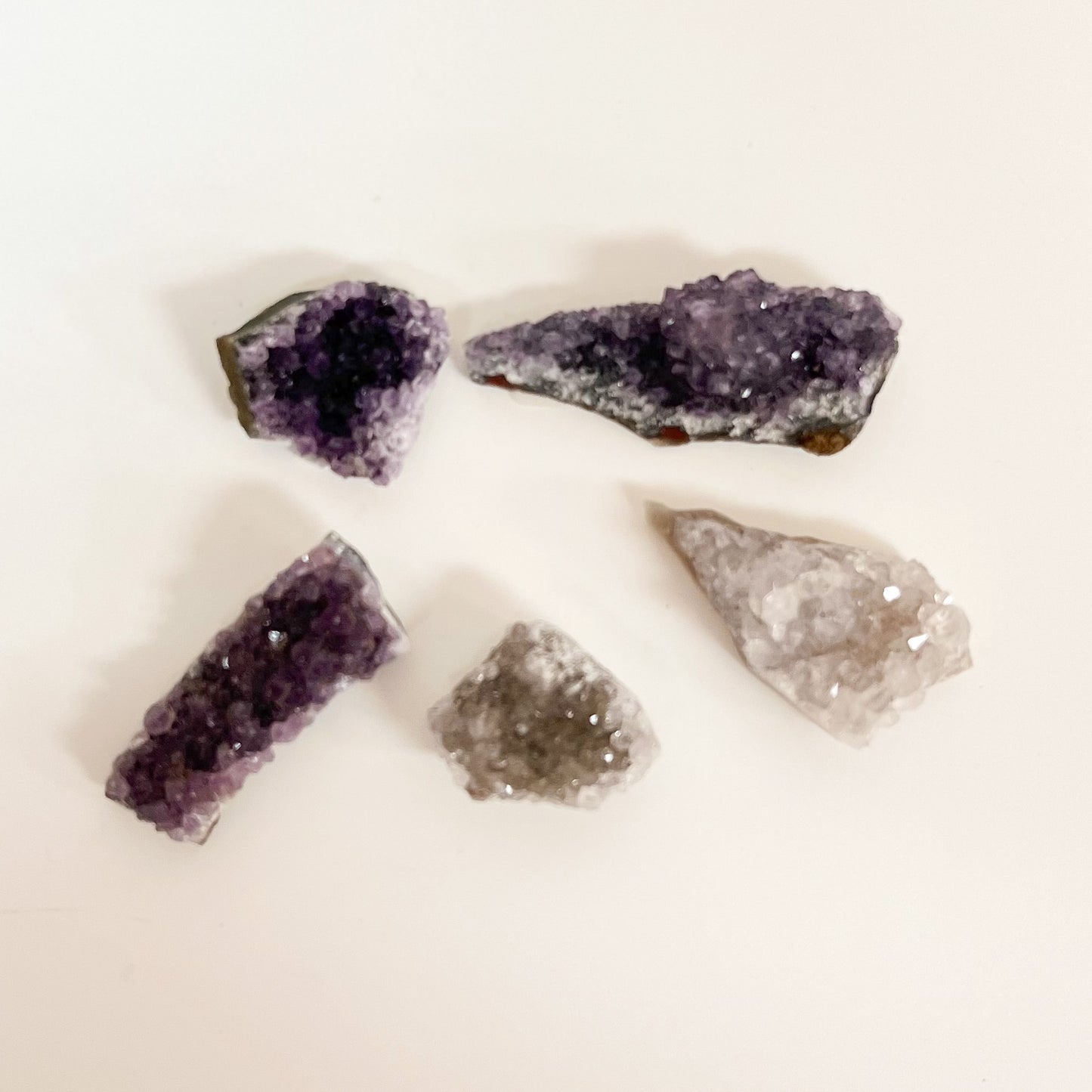 PRODUCT QUESTIONS
What size should I get?
Please refer to our size chart.
SHIPPING QUESTIONS
How long does shipping take?
Please allow 7-10 business days.
Where is this shipping from?